Do you ever have trouble finding the perfect color palette for your design project? Most designers do, but there are many tools to help you come up with the perfect color scheme. Here are 12 fresh color resources to help you out.
Color Hunt is a curated collection of beautiful colors that is updated daily.
Colorrrs generates a new, random colour whenever you press the spacebar.
This small web tool helps you visualize the material design colors and also easily copy the colors in different formats. Just click to select.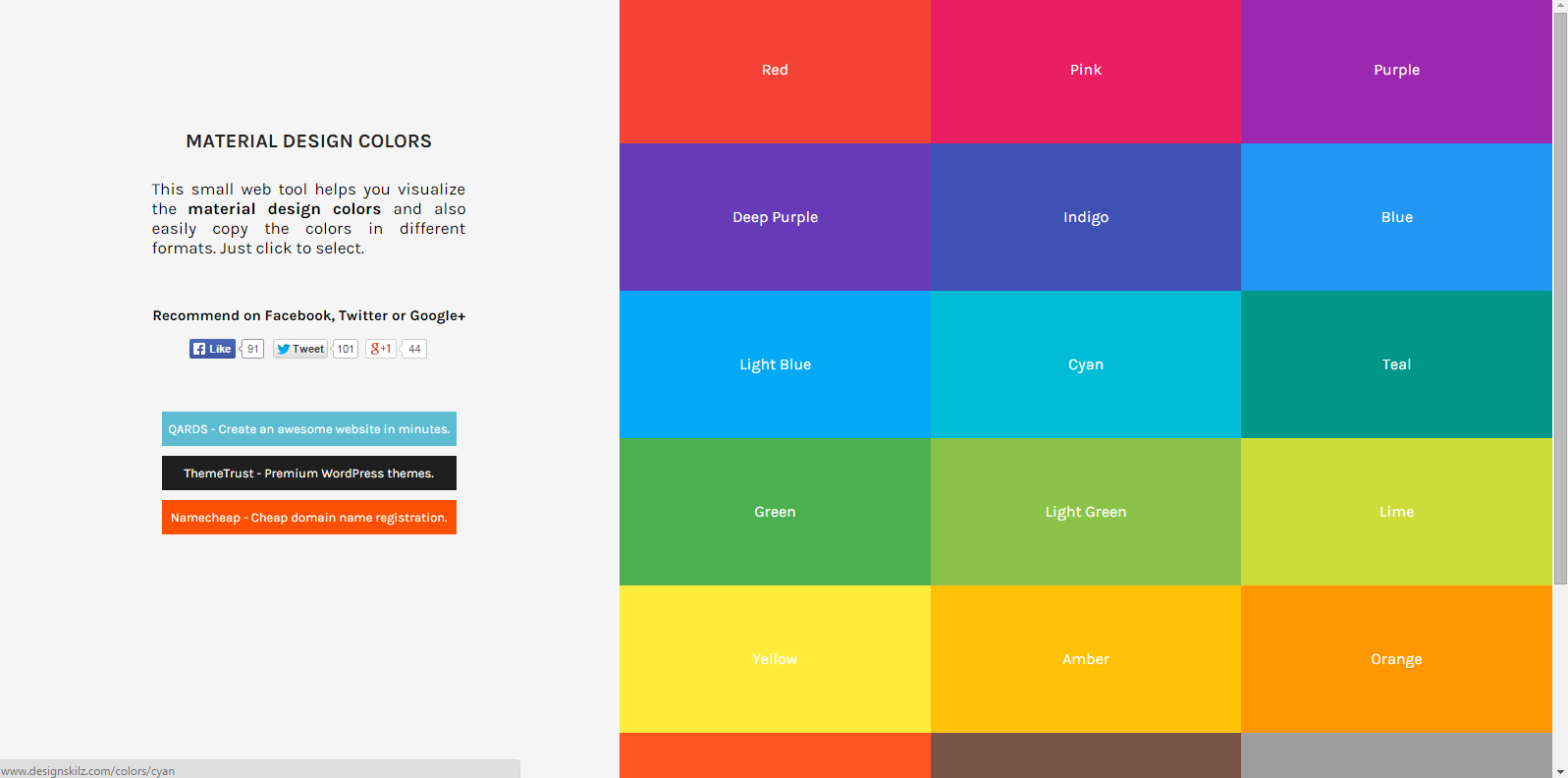 Palettr generates fresh, new color palettes inspired by a theme or a place.
Coolors is a super fast color schemes generator for cool designers.
Material Up generates colors based on Google's Material Design palatte.
With Colllor it is much easier to generate a consistent web color palette with just a few clicks.
Bootflat Color Picker
Bootflat Flat UI color picker is a project digging the Flat Color Picker which gives you the perfect colors for flat designs.
What are your favourite color palette generators?
Email me, or send me a tweet @jennamolby.